Transform Your Corporate Catering With Individually Packed Meals
---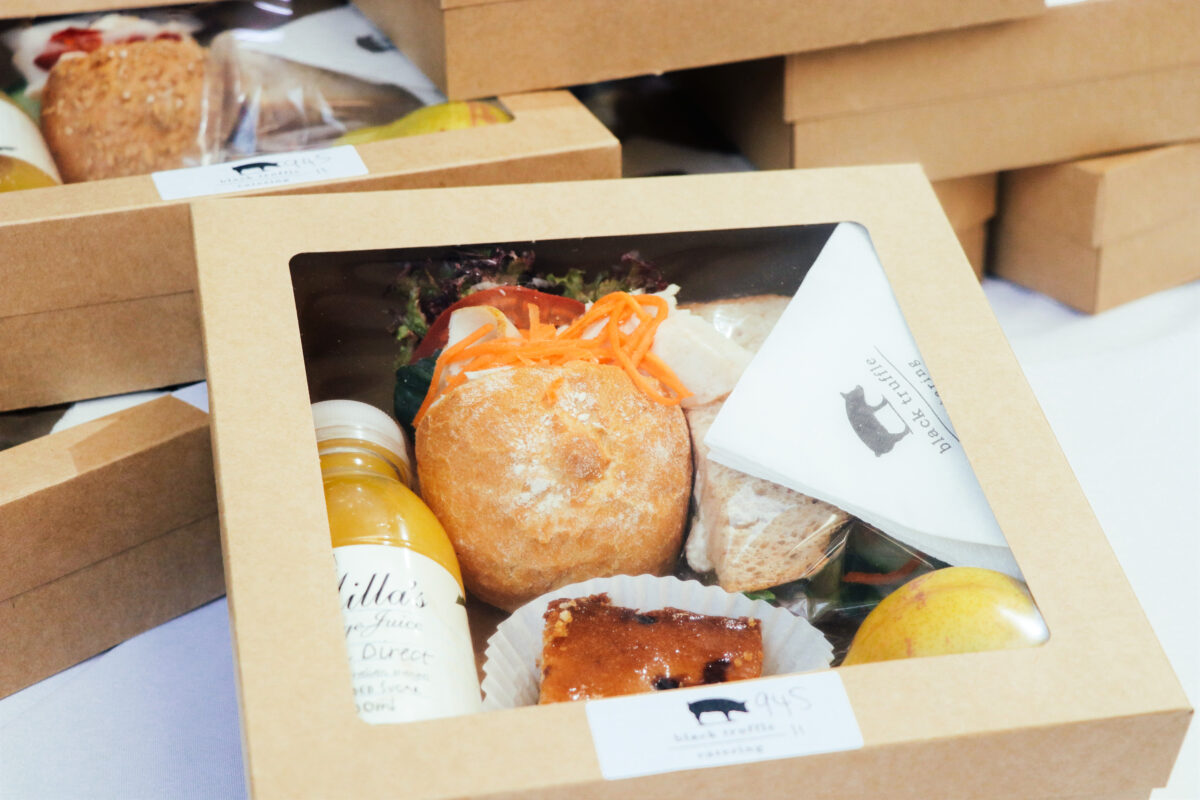 It's 2023, and we're living in a post-pandemic world where we continue to navigate the residual effects of the lost yet unforgettable years. In the catering world, the pandemic gave rise to the individually packed meal – a corporate catering trend that continues to go from strength to strength. 
An innovative approach that offers various benefits, individually-packed meals have become front runners as a great go-to choice for corporate events. 
In this blog, we'll explore the advantages and versatility of the individually packed meal and how businesses can leverage this catering option for various functions.  
Unlocking the Delicious Advantages of Individually Packed Meals
1. Unparalleled Hygiene and Safety
In an increasingly conscious world of health and hygiene, individually packed meals stand out as a safe choice. By eliminating communal platters, you reduce the risk of contamination, ensuring the well-being of your attendees.
2. Dietary Accommodation
One size doesn't fit all when it comes to dietary preferences and restrictions. Individually packed meals allow for easy customisation. You can accommodate a variety of dietary preferences and restrictions, including vegetarian, vegan, gluten-free, and more.
3. Perfect Portion Control
Say goodbye to food wastage and catering budget concerns. Individually packed meals offer consistent portion sizes, allowing for cost-effective catering solutions. Attendees can also take home any leftovers, minimising waste. 
4. Convenience at Its Best
Effortlessly distribute meals to your attendees, allowing them to enjoy their food without the hassle of serving themselves. This convenience enhances the overall event experience.
5. Versatile for All Corporate Events
The beauty of individually packed meals lies in their versatility. They're suitable for various corporate events, from board meetings and conferences to outdoor picnics and employee appreciation gatherings.
Leveraging Individually Packed Meals for Corporate Events
1. Corporate Meetings
Individually packed meals are convenient for internal meetings, such as board meetings or team-building sessions. They eliminate distractions and allow participants to stay focused. 
2. Conferences and Seminars
Large-scale conferences often have diverse dietary needs. Individually packed meals ensure that every attendee is well-fed, making it a seamless experience.
3. Outdoor Gatherings
From company picnics to team retreats, individually packed meals elevate the outdoor dining experience without compromising taste and presentation.
4. Client Meetings and Product Launches
Impress clients and partners with individually packed gourmet meals. It adds a touch of sophistication to your presentations and showcases your attention to detail.
5. Employee Appreciation Events
Show your employees that you value their contributions by providing individually packed meals at appreciation events like recognition ceremonies or holiday celebrations. It enhances the overall experience and fosters a sense of belonging.
Black Truffle Catering: The Masters of Individually Packed Meals
At Black Truffle Catering, we pride ourselves on being a standout caterer when offering individually packed meals for corporate events. Our strengths lie in several key areas that truly set us apart.
First and foremost, we boast a team of seasoned culinary experts with a wealth of experience and expertise. Our diverse and gourmet menu is designed to tantalise the taste buds, ensuring that each meal is delicious and meticulously presented.
We understand that no two events are the same. That's why we work closely with our clients to create menus that align perfectly with the event's theme, dietary requirements, and individual preferences.
Additionally, we strongly emphasise the visual appeal of our individually packed meals. We recognise that it's not just about taste; it's also about presentation. Each meal we prepare is designed to be visually stunning and Instagram-worthy, ensuring that it leaves a lasting impression on your guests.
In today's world, where safety and hygiene are paramount, we prioritise safety. We adhere to the highest cleanliness and food safety standards, ensuring that every meal we prepare is done with the utmost care and attention to detail.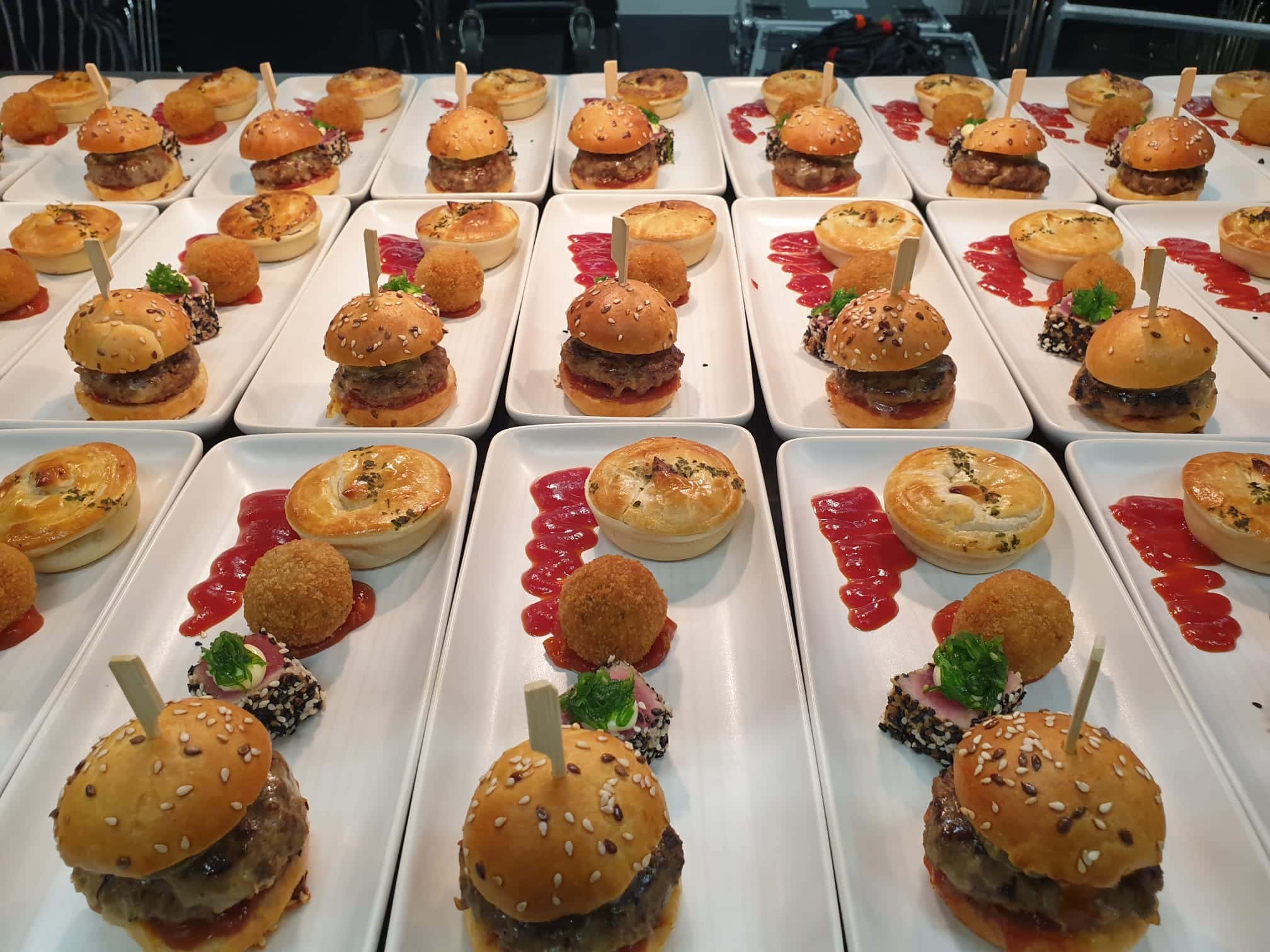 What's even more exciting is our unique approach to cocktail functions. We believe that individually portioned meals can elevate the cocktail experience. That's why we offer creatively designed small bites and mini portions that perfectly complement the setting, providing guests with a unique and unforgettable culinary journey.
Whether you're hosting a corporate meeting, conference, or cocktail soirée, we'll ensure your catering experience is a cut above the rest as we create a memorable dining experience with our individually packed meals.