corporate lunch catering
Whether it's a routine working lunch or a fully-catered boardroom function, our corporate lunch catering service delivers Black Truffle's freshly prepared and delicious food direct to your workplace.
We specialise in bespoke and gourmet corporate catering to Melbourne businesses. Our highly qualified chefs have developed a range of lunch menus that cater for all tastes and dietary requirements, ensuring there's something that everyone on the team can get excited about.
From sandwich platters to canapés, Black Truffle is a stress-free and affordable way to elevate your next lunch hour or meeting from routine to something remarkable and impressive.
Corporate Dinner Catering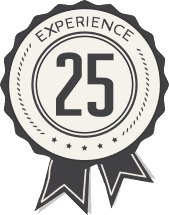 Through 25 years of preparing and presenting food in corporate settings, we've developed a reputation for service excellence and catering quality that we're very proud of.This knowledge and experience underpins our approach to providing the very best in corporate dinner offerings to our valued clientele.
Our approach and commitment to perfectionmeans that we consistently excel at creating a complete dining experience from venue setup and food service through to packing up and cleaning services.
To learn more about how Black Truffle can deliver outstanding catering services for your company, call our professional and friendly team on 03 9419 9290.