Black Truffle Catering Is Here With A Tempting Offer That No One Can Refuse
---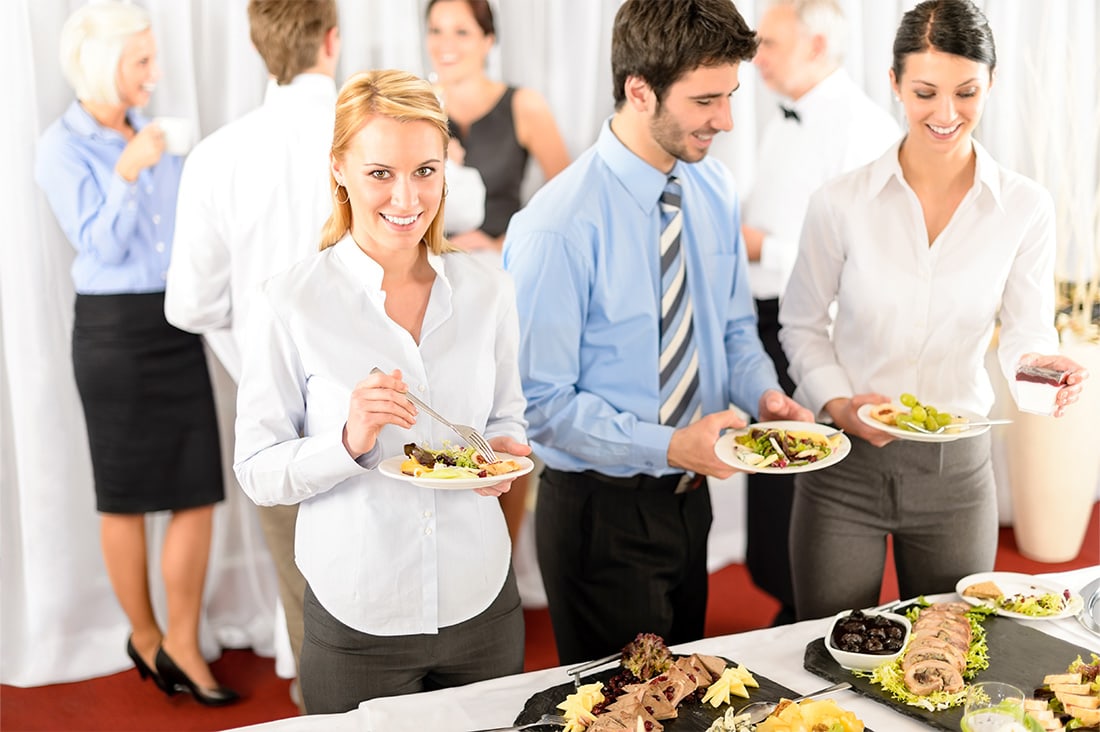 The secret to sweeten any deal or get in good with the in-laws does not have to be a desperate search in the dark when Black Truffles Catering is right here to help you out.
A family owned business between a mother and son, there is a special bond sandwiched between Jason and Evonne Darakas that you can taste in every delightful bite.
So if you find yourself in debacle, and need a little something to sweeten the deal or simmer down the heat, then Black Truffle Catering has got you on all forms (tasty and zesty).
We've sat down with Jason and Evonne to grab some insight to how they make their magic; here's what they had to say.
Q: Tell us a feel-good story about one of your products or services.
Each year Black Truffle Catering has the privilege to create indigenous canapes for as Companies acknowledge National Reconciliation Week.
We get to use indigenous ingredients and create distinctive dishes, and exploring amazing tastes from this unique country of ours.
Event organisers and guests are amazed at that they see and taste, as some have never thought to use indigenous ingredients in this way before.
Q: Please share any existing promotional materials/links to website/purchase page/business collaborations.
Black Truffle is creating unique platters and dish for every style of function and events.
We have catered for every size and style event for some of the worlds most prestige and reportable companies and institutes.
We would love to hear from you and how be can catering for your companies next function and event.
How can people connect with you (e.g website, social media channels, links to your business)?
Website: https://www.blacktruffle.net.au
Facebook: https://www.facebook.com/Black-Truffle-Catering-533282036682541/
Instagram:https://www.instagram.com/blacktrufflecatering_melb/
LinkedIn: https://www.linkedin.com/company/black-truffle-catering-australia/?originalSubdomain=au
And here's what their customer's have to say about their delightful catering.
Thank you dearly for having the meals delivered promptly to the venue, on time (I couldn't believe how on time you were), and wow, the Pad Thai was hot and steaming even 30 min later (lunch got pushed back for us, as you do) – but it was delicious, I could only hear rave reviews! Thank you again, we will definitely be ordering with you again!
– Rachel
I just wanted to pass on my thanks to the team that help with the event last Saturday. I have had nothing but positive comments and praise sent through to me since the weekend and there has been a lot of focus on how great the food was! It is always such a pleasure to see the fine produce and creativity your team put in to every plate. Thank you for your ongoing support. – Justin
One the best caterers in Melbourne there food is sublime an absolute delight to deal with friendly staff – Will
We booked Black Truffle for our wedding catering quite last minute. The service was amazing! They got back to us super quickly and the communication was always really great. They were so helpful and flexible which made organising a wedding in two weeks much less stressful. They catered for dietary needs and were incredible. Everything was set up and really well presented and we had so many compliments about the food. The server was so friendly and helpful and was an absolute pleasure to chat to. Would highly recommend Black Truffle for any catering needs you may require!!! – Tanele
I work directly with Black Truffle at Order In, and they are fabulous. The girls look after their customers so well and the food is fantastic. They are also always very thoughtful about presentation. – Felicity
The food and service at Black Truffle is brilliant! I have been getting takeaway meals for the past 3 weeks and they have been so tasty. It's been so nice to know if I don't have the time or energy to cook that I can heat up a chef prepared yummy dinner 🙂 The staff were very accommodating to my dietary needs and the food comes beautifully packaged and delivered by super friendly staff. I highly recommend this catering company and am looking forward to continuing to use them.  – Jenna
Arming yourself with the delightful treats and lunches by Black Truffles Catering is the right choice for any meeting, family dinner or event that you need quality for.
You are served with only the best with Black Truffles Catering, and you can't go wrong with any of their assorted platters and dishes. So what are you waiting for?