Unveiling the Digital Feast: Exploring How Technology is Shaping the Future of Catering
---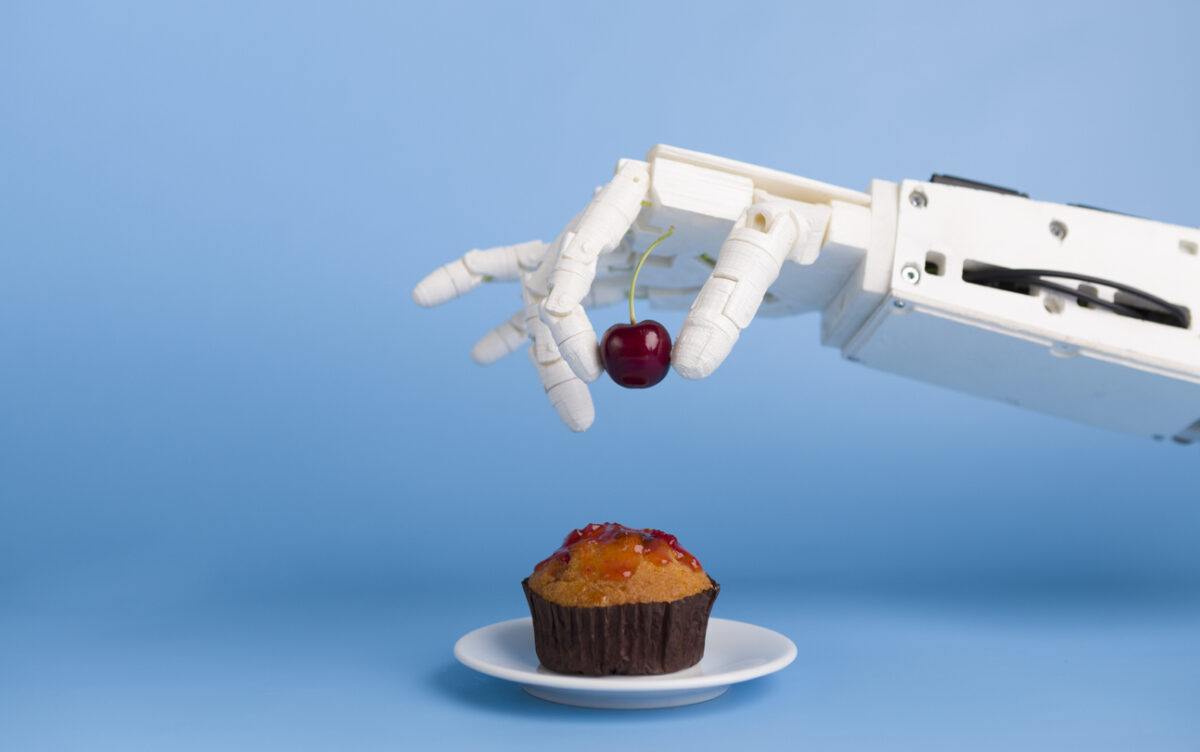 It's been said that 'technology is a driving force in the world, and it's here to stay', a statement that is increasingly proving to be true as it transforms the face of many industries, and the catering industry is no exception. 
Gone are the days when catering services were limited to traditional methods and manual processes. Integrating innovative technologies has ushered in a new era of efficiency, customer satisfaction, and operational excellence for caterers the globe over. 
In this blog, we're going to explore five ways technology has revolutionised the catering industry and transformed how we experience events and celebrations.
Streamlined Online Ordering and Payment
With the introduction of online ordering systems, gone are the days of flipping through printed menus and long phone calls. Definitely one of the most significant advancements in the catering industry, online ordering platforms are giving customers a convenient and efficient way to place their orders. Customers can easily browse through menus, customise their orders, and place requests from the comfort of their home or office – saving them time and simplifying the catering process for caterers. Integrated payment gateways allow for secure and seamless transactions, eliminating the need for cash handling and reducing payment processing time.
Advanced kitchen equipment and cooking techniques
For many caterers, implementing  innovative technologies has streamlined various processes, from menu planning and ingredient sourcing to food preparation and presentation. Precision cooking methods, such as sous vide and induction cooktops, deliver consistent and perfectly cooked dishes, giving clients a superior dining experience. Smart ovens and appliances with remote control capabilities enable caterers to multitask, save time and optimise kitchen operations. For time-sensitive events, high-speed cooking methods and multi-functional kitchen appliances have done wonders in accelerating food preparation times. 
Enhanced Food Safety and Quality Control
In the catering industry, food safety and quality are everything. Technology solutions, such as temperature monitoring devices and RFID tags, enable caterers to maintain the freshness and quality of food products during transportation and storage. Additionally, data analytics tools, including Data Loggers and HACCP (Hazard Analysis and Critical Control Points) Software, assist in identifying patterns and potential risks, allowing for swift action and compliance with safety standards.
Social Media Marketing and Online Presence
The rise of social media over the past decade has dramatically changed the way businesses market themselves, and the catering industry is no different. With visually appealing food photography, engaging content, and interactive campaigns, caterers can reach a broader audience and create a solid online presence. Social media platforms also facilitate direct customer communication, encouraging feedback, reviews, and testimonials to enhance the company's brand reputation. 
Efficient Communication and Collaboration
Effective communication with stakeholders is vital for the success of any catering event. Technology has revolutionised how caterers communicate with clients, vendors, and team members. Real-time messaging platforms, video conferencing tools, and project management software enable seamless collaboration, ensuring that every aspect of an event is meticulously planned and executed.
Technology and Black Truffle Catering
Here at Black Truffle, we get how important it is to stay ahead of the curve when it comes to technology in the catering industry. By adopting the latest innovations, from state-of-the-art kitchen equipment to our advanced cooking techniques, we're proud to deliver unparalleled service and quality to our clients.
With the customer experience always front and centre for us, our online ordering system conveniently provides our customers with a 24/7 platform to place orders and make payments from the comfort of their homes or offices. Customers can browse our extensive menu in just a few clicks, select their favourite dishes, and customise their orders to perfection. 
Social media plays a big part in engaging with our target audience. We love the feedback we receive from our followers as we utilise these channels to offer helpful tips and advice on all things catering. 
We take pride in being a powerhouse of innovation and service excellence, and we can't wait to showcase the Black Truffle difference at your next event where you can experience our unique approach and exceptional service firsthand.